"Hannibal" style with flair by Garrison Bespoke
Garrison Bespoke is thrilled to be recognized as the #1 Bespoke Tailor in Toronto. We are committed to making the best handmade suits for discerning men around the world. Our craft lies in creating stylish garments that not only adhere to modern trends in men's fashion, but also to their unique lifestyle. Using traditional tailoring methods passed down from English tradesmen on Savile Row, Garrison is able to provide each and every client with expert advice on how to build the most stylish and practical wardrobe for their everyday wear. We take pride in going beyond simply making suits - we create garments that inspire confidence and success.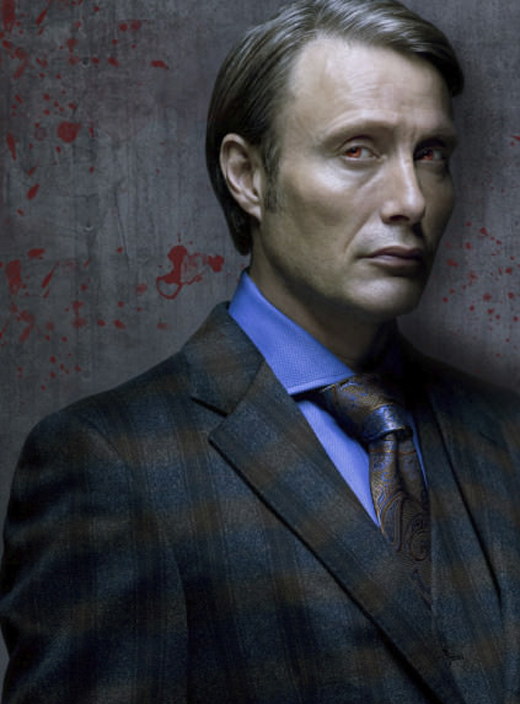 Recognizing Christopher Hargadon's superior work as the costume designer of NBC's hit show "Hannibal," features Garrison Bespoke as the tailor for the show's main character, Hannibal Lecter.
The one-of-a-kind suits featured on the show match Hannibal's flashy, yet sophisticated persona. Hargadon's goal to capture Hannibal's character through his attire is in sync with Garrison's philosophy of creating a suit that adheres to the lifestyle of the client. In Hannibal's case, his over-the-top plaid suits, spread-collared shirts, and paisley silk ties go hand-in-hand with the serial killer's bold lifestyle.
The Suits:
In most episodes, Hannibal is seen wearing his signature look: a three-piece, two-button suit. In others, he's wearing a two-piece that's just as intimidating. If not in a dark shade of grey, green, brown, black or navy, the serial killer might be lurking around in a taupe two-piece that makes him seem as cold as concrete.
Majority of Hannibal's suits are patterned and textured. His character favours windowpane checked fabrics that make bold statements. In some episodes, he may be wearing a subtler Prince of Wales check, glen plaid, or pinstripe to balance his sartorial-type look. But in others, he's donning soft and shimmery velvet jackets in deep shades of burgundy or teal.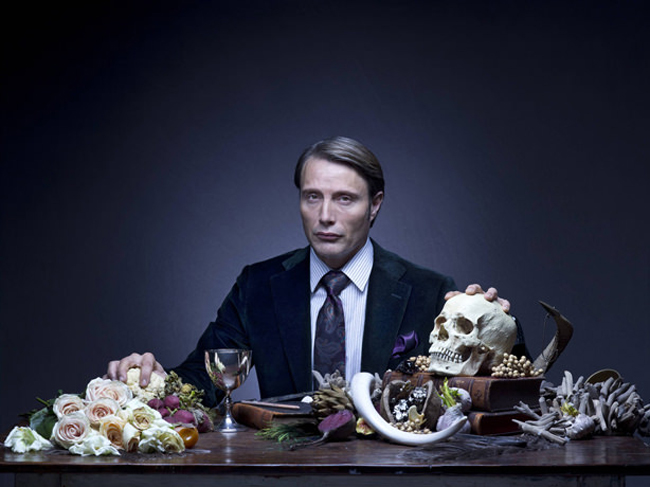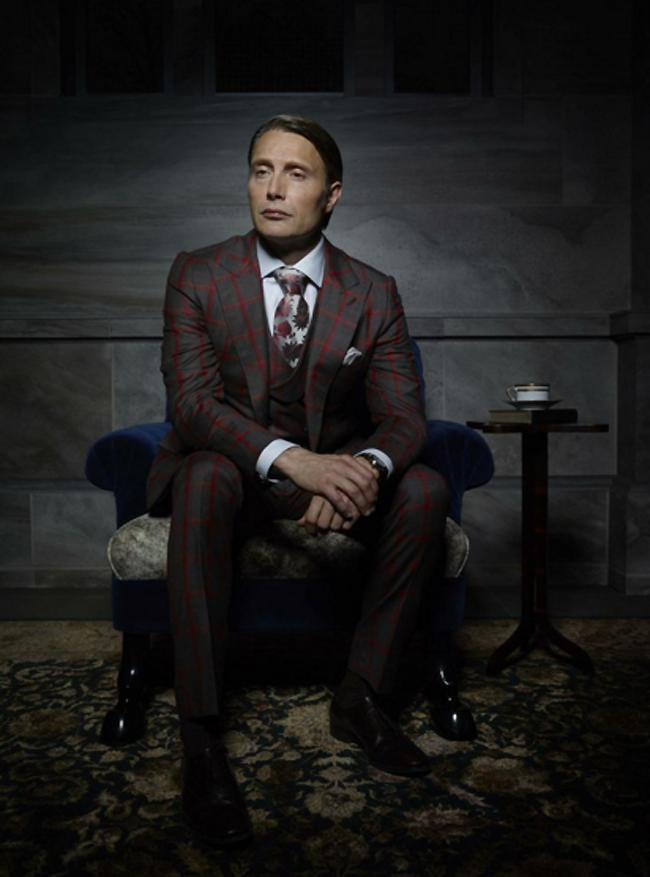 The Shirts:
In most scenes, Hannibal wears solid-coloured cotton shirts that colour-block the vibrancy of his silk ties. On occasion, the serial killer mixes patterns and opts for a striped or checkered shirt that maximizes the intensity of his outfits.
The most important feature of his shirts, however, are their bold spread collars. Not only do the collars compliment the boldness of his suits, but they command the attention of his enemies and victims. If Hannibal is not wearing a spread collar, it's probably because he's ditched his tie for a relaxed evening of cooking in a semi-spread.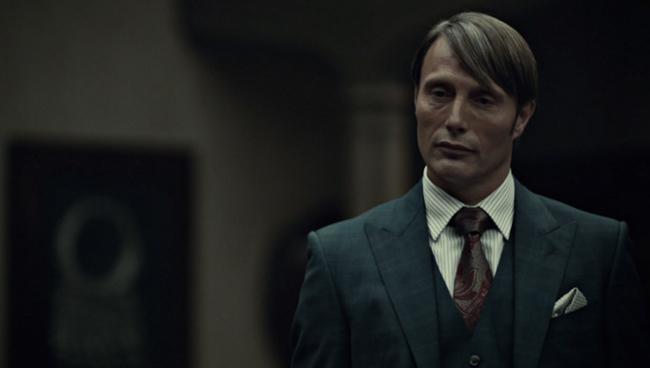 The Ties:
Hannibal is famous for his silk paisley ties. The intricate patterns on the carefully knotted ties complete the over-the-top presence of the sophisticated killer. When Hannibal isn't wearing paisley, you may catch him in a scene with a checkered, patterned, or vibrantly coloured tie around his neck, which makes just as much of a strong statement.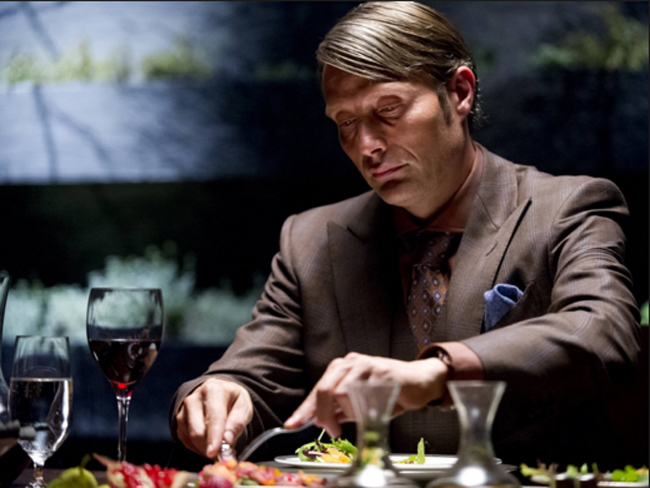 Photos and information: garrisonbespoke.com


Hits: 8111 | Leave a comment
Author: Boyana Ivanova on
The voice of the professionals in the men's suit business
If you want to share your knowledge and contribute to the site, please email us at contributor@bgfashion.net Don't miss this opportunity as this will be a free advertisement for yourself and your menswear brand.